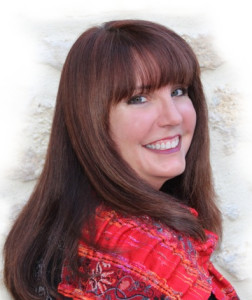 Hi. I'm Elle Casey, a full-time hybrid author (hybrid, meaning I publish some of my books myself and some with a traditional publisher – Montlake Romance). I published my first novel WRECKED on January 1, 2012 and have published over 40 novels and shorts since. I quit my jobs as a lawyer and teacher early in 2013 to focus full time on my writing, and I couldn't be happier. I love my work and even more so, my readers!
Please be sure to sign up for my newsletter so you can stay current with what's going on in my world. Here you'll find a few videos I've done answering reader and fellow-author questions; some of them are long, so grab a snack! I've also started collecting my online Q&As in one place, so click HERE to read those.
Okay, more about me…  I've been reading since I was 4 and have read probably over a couple thousand books in my lifetime. I'm a certified, dyed-in-the-wool book nerd. I can't tell you how many things I've not gotten done and chores I've ignored because I was too busy reading, and how many nights I've stayed up until the sun began to rise, finishing up a good book. I don't have much time for reading these days, what with all the writing I've been doing, but my favorite genres are fantasy, paranormal, sci-fi, dystopian, and romance of all types. I used to adore thriller and horror novels. When I was younger and didn't scare as easily, Stephen King was my go-to guy. I just love his writing style and the way he makes characters come alive on the page.
In 2010, I threw all caution to the wind, checked out of corporate life, and moved the family to France. What was supposed to be a one-year adventure turned into a new life for all of us. Seven years later, I still live here with my husband, one of my three children (my oldest is now proudly serving in the USAF and my middle child is studying to become a vet at college), four dogs, seven cats, and seven horses in the beautiful Dordogne region —  surrounded by trees, hills, chateaux, and wonderful, warm people I am proud to call friends. My life is simply crazy, but I wouldn't have it any other way.
So that's me in a nutshell. Thanks for coming to my website.  Don't forget to sign up for my newsletter  so you can get an email when my next book is released or when I'm running a special promotion on free or discounted books. You can follow me on Facebook, Instagram, Twitter, and check out my Pinterest boards of bookish and random fun stuff. And please, if you like my books, tell your friends and family.  Without you sharing my work, I would be nowhere in this writing business.
Big hugs,