Today is Thanksgiving, and even though I'm not living in the United States anymore, I still celebrate with a turkey and all the trimmings. Yay, leftovers! It's so easy in a busy life to forget to stop or at least slow down and think about all the things you're grateful for. Time goes by so quickly, but Thanksgiving holiday is always there to remind me at least one day a year to stop and think about my life. To pause, reflect, and regroup.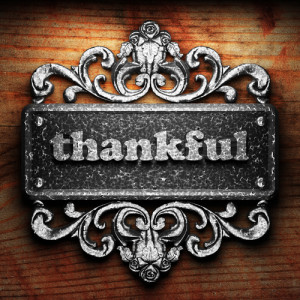 In two months I will be celebrating my fourth year as an indie author. Four years ago on this day, I was writing my first book, Wrecked, a high seas adventure involving four kids who end up stranded on a deserted island together. It's a story I had in my head for as long as I could remember, and it felt great to finally get it down on paper. Now, here I am, almost 4 years later, and I've penned over 40 novels, have thousands of fans all over the world, and enjoy a career that brings me more fulfillment than I could have ever dreamed of. Wow. Pause. Reflect. I'm truly thankful for this gift.
On top of all this wonderful stuff, I have a fabulous family and great friends, who bring me so much joy and satisfaction in my life, I can't adequately express it. (Pretty pitiful considering I'm a writer, but that's the way love goes.) Some adjectives I would use to describe these people: fabulous, generous, kind, understanding, forgiving, loving, funny, adventurous, honest, hard-working, trustworthy.
Today, as I give thanks, I will be keeping many things in mind: My family, of course, and my friends. And also the many readers who have purchased my books, read them, and enjoyed them. Even four years into this, with all the writing and the ups and downs that come along with this industry, I still can't get over how amazing it is to hear from a reader who has enjoyed one of my stories. When I wake up in the morning and turn on my computer, it's the first thing I look for; messages from fans saying the most extraordinary things — that I've changed their lives, made them laugh out loud in public, inspired them to read more, brought them closer to their children as they read together, motivated them to finish the novel they've always wanted to write. I must be the luckiest person on earth to have this in my life. Pause. Reflect. Thank you!
I also learned a few things this year about gratitude, when my husband was in a serious accident and I lost a close friendship. These things happened in a blink of an eye and were completely unexpected. It took our family a while to recover. Every painful event brings clarity eventually, and after these things passed, I learned that I should never take life for granted or the relationships that come my way, and that it's important to keep in mind the things that really matter: primarily (for me), family. The people we choose to have in our lives have a significant impact on our quality of  life. I learned to be sure that the people I surround myself with are the kind who will support me, love me, and share in my joys, not bring me down or cause me to turn my back on things or people I shouldn't.
I'm looking forward to another fabulous year of wonderful things to be shared with my amazing readers, friends, and family. 2016 is going to be especially awesome, due in no small part to the fact that I have such a great team working with me. I'd like to send a special shout out to those people: my husband Craig, my mother Margaret, and my assistant Noelle. Craig and my mom have been around since Day 1, but Noelle started with me this summer, and I just cannot get over how fabulous she is. She's made such a difference in my professional life, creating positive effects that have trickled over into my personal life as well, and I thank the universe for her daily. I couldn't ask for a better team to help deliver my best work to my readers.
I've babbled on enough, and I have pies to bake! I will close by saying thank you, Readers, for your continued support. I hope you love all the exciting new things that I'll be bringing out at the end of this year and next year, too. Have a wonderful Thanksgiving holiday!