Book 3 in the Bourbon Street Boys series, Wrong Question, Right Answer, Toni and Lucky's story, is now available!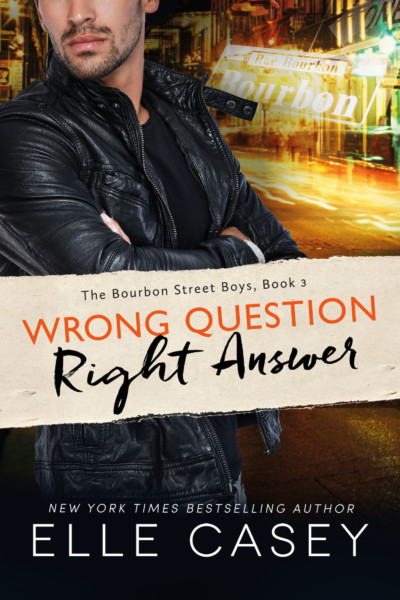 $9.99
eBook:
FREE on KU, price varies
Audiobook:
$9.95
As a member of the Bourbon Street Boys private security firm, Antoinette "Toni" Delacourte is one strong woman, but despite her reputation for being tough as nails, she is haunted by her past mistakes. Now they're catching up to her, and throwing her for a loop. Ten years ago, Toni kissed Lucky, her brother's best friend. Worried it would break apart the group she'd come to see as family, she walked away—straight into the arms of Charlie, and an abusive relationship. For the past decade she's tried to keep her feelings for Lucky platonic—he's her friend, her colleague, and he's got his own past to deal with. Free of Charlie but unable to shake his memory, Toni finds herself feeling vulnerable and unable to deny her attraction to Lucky any longer. She's always thought that kiss was her first mistake, but now she's wondering whether the real mistake was running away.
More info →