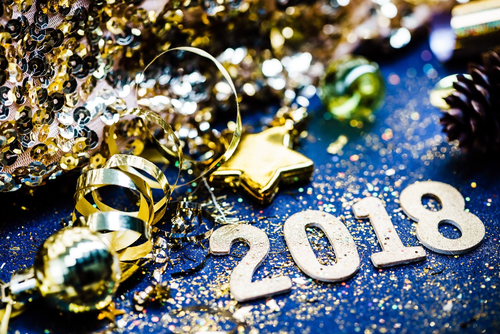 Six years ago, January 1, 2012, I self-published my first book Wrecked. Now I have over 40 novels under my belt, some published independently and some by Montlake Romance. My books have been translated into French, Spanish, Italian, Croatian, Serbian, Turkish, Hebrew, and Portuguese. I have readers on every continent and in many, many countries. I feel like a magic fairy came out of the woods six years ago and waved her magic wand over my head while I slept, because my life for the last six years has been like a dream come true. That's all because of my readers, and so here I am to thank you for making this life possible for me–for buying and reading my books, for reviewing them, for sharing them with friends, for being interested in my life, for communicating with me, and for being patient with me.
I've noticed something interesting about Life: it always seeks balance. A pendulum works on a balance, swinging first one way and then the next. I've learned that when life gives you good things, it will soon also give you bad things, challenges. When life gives you bad things, it will soon also give you good. And I've learned that it's best not to get too excited about the great things and not overly sad about the negative things because soon enough, the pendulum will swing in the other direction. I try to always be grateful for the good times and patient during the bad, because life goes on. Every cloud has a silver lining. Balance will be restored.
In the first several years of my writer-life, I wrote a book a month. Every single month, without fail, I published a new full length novel. Then I signed on with a publisher and my schedule was no longer just my own. I still published a lot of books, but it was not possible to do 12 in a year. Then I had some personal tragedies roll through my world that further slowed me down–injuries, death, suicide. And then I got sick. And I got sicker and sicker still. Let's just say that 2017 was a struggle. I managed to fulfill my obligations to my publisher for the books I had contracted to write, but I struggled with my independent titles. I let a lot of readers down and many of them let me know it.
This is why I thank you especially for your patience this year. Now that my doctor and I are getting a handle on this chronic disease I have, making dietary and life changes to lessen my symptoms and increase my energy levels, I have faith and fully believe that 2018 is going to be a great year for me, both in my work and with my family and friends. I'm fully committed to finishing the War of the Fae series–books 9 and 10 at the beginning of the year, to adding 3 more books to the Drifters' Alliance series, and to starting a new adult fantasy/paranormal series. I have 3 new romances (Red Hot Love series) launching in 2018 that were written in 2017, so my romance readers will also be happy, I hope. Early reviews are great! Pre-orders now available for the entire series. I probably won't write a book a month this year or next, but I will provide you with stories you can get lost in and characters you can either love to love or love to hate. That's my goal, anyway.
Once again, thank you. I appreciate you. I am honored to have you as a reader and maybe also as a friend. And if you've been disappointed by my lack of follow through on War of the Fae, please accept my humblest apologies. I have and will continue to do my best to get these last two books out to you as soon as possible.