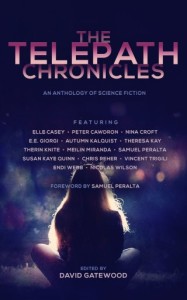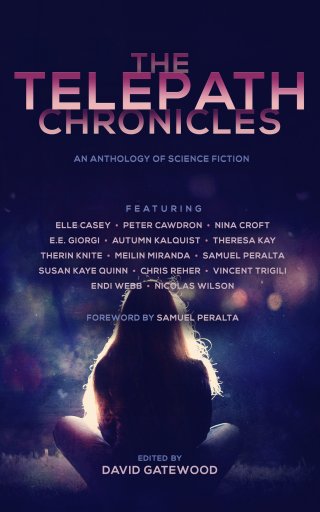 For My Science Fiction Fans…
I have 5 Advance Review Copies (ARCs) of THE TELEPATH CHRONICLES, a book to which I've contributed a story called "Dreampath".
GET THE BOOK FREE, LEAVE AN HONEST REVIEW, that's the deal.
It's a science fiction anthology, with many short stories by several great authors, including: Elle Casey (that's me, y'all!), Peter Cawdron, Nina Croft, E.E. Giorgi, Autumn Kalquist, Theresa Kay (one of my fab readers-turned-writers), Therin Knite, MeiLin Miranda, Susan Kaye Quinn, Chris Reher, Vincent Trigili, Endi Webb, & Nicolas Wilson.
If you would like one of these 5 advance copies (only available for Kindle), please GO TO MY FACEBOOK PAGE and (1) LIKE the post about this giveaway; (2) COMMENT below the post with the name of the first book of mine you ever read; and (3) SHARE that post to your Facebook wall.
I will select 5 people from that list at random tomorrow. GOOD LUCK!