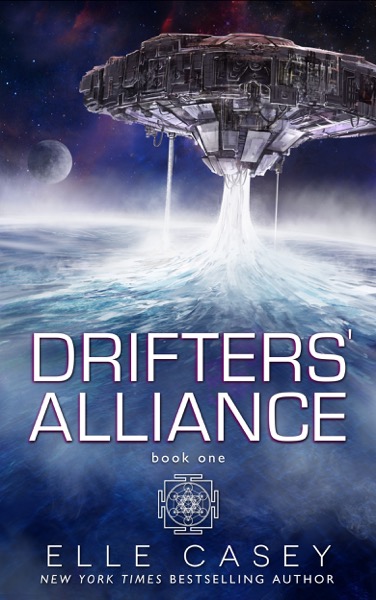 $11.95
eBook:
99¢
Audiobook:
$17.95
One hand of cards and it's all over but the crying... Cass Kennedy finally gets what she's been dreaming of for the past ten years: a drifter ship to call her own. All the sim time and battle training is going to pay off in spades as she sets her course for the future. She'll be living on her own terms, not those of her father. But drifting through deep space with a crew of nutty strangers on the DS Anarchy carries a lot more surprises than she bargained for. Nobody told her that her ship is falling apart, that dead chickens are something you really want to hang on to, and that the OSG has big plans for the universe that don't necessarily jibe with her plans for herself. Jump onboard with Cass and her crew as she charts a course toward an alliance that will either make her or break her as Captain of the DS Anarchy.
About the Book
SERIES: This is Book 1 in a series of 3 or more. More books coming for this series in 2018!
GENRE: Science Fiction, Space Opera
AUDIENCE: For older teens and adults
CONTENT WARNING: Colorful language, sexy stuff, and general badassery
Here's what readers are saying about DRIFTERS' ALLIANCE, BOOK 1:
"I couldn't put it down! The feel of the story reminded me of FIREFLY! So for you sci fi geeks like me I would say this book is SHINEY! for everyone else its a great story and I enjoyed it a lot. I highly recommend buying it, you won't be sorry." ~ Deanna, Amazon reviewer
"Page turner… Just like with other books by Elle Casey once I picked this book up I couldn't put it down and before I knew it I was done… I can't wait to see what happens next. In fact I have already pre-ordered book 2. Happy reading."  ~ Jana La Pelle, Goodreads reviewer
"Hooked! Absolutely, positively LOVED it! Devoured it in a few hours and now I'm craving more. As usual, with Elle's strong writing and blend of humor packed into a butt-kicking female heroine, you're going to get a great story. Also typical of her writing, it will be easy to get lost in this world." ~ Laura Shipp, Amazon reviewer
"Drifters' Alliance is very different than Elle Casey's other work, but it is still just as amazing! Elle has a talent for making the characters come alive… I can't wait for the next book in this series. If you have never read sci-fi or space operas before this is the one to start with!" ~ Ken Kennedy, Goodreads reviewer
Other Books in "Drifters' Alliance"