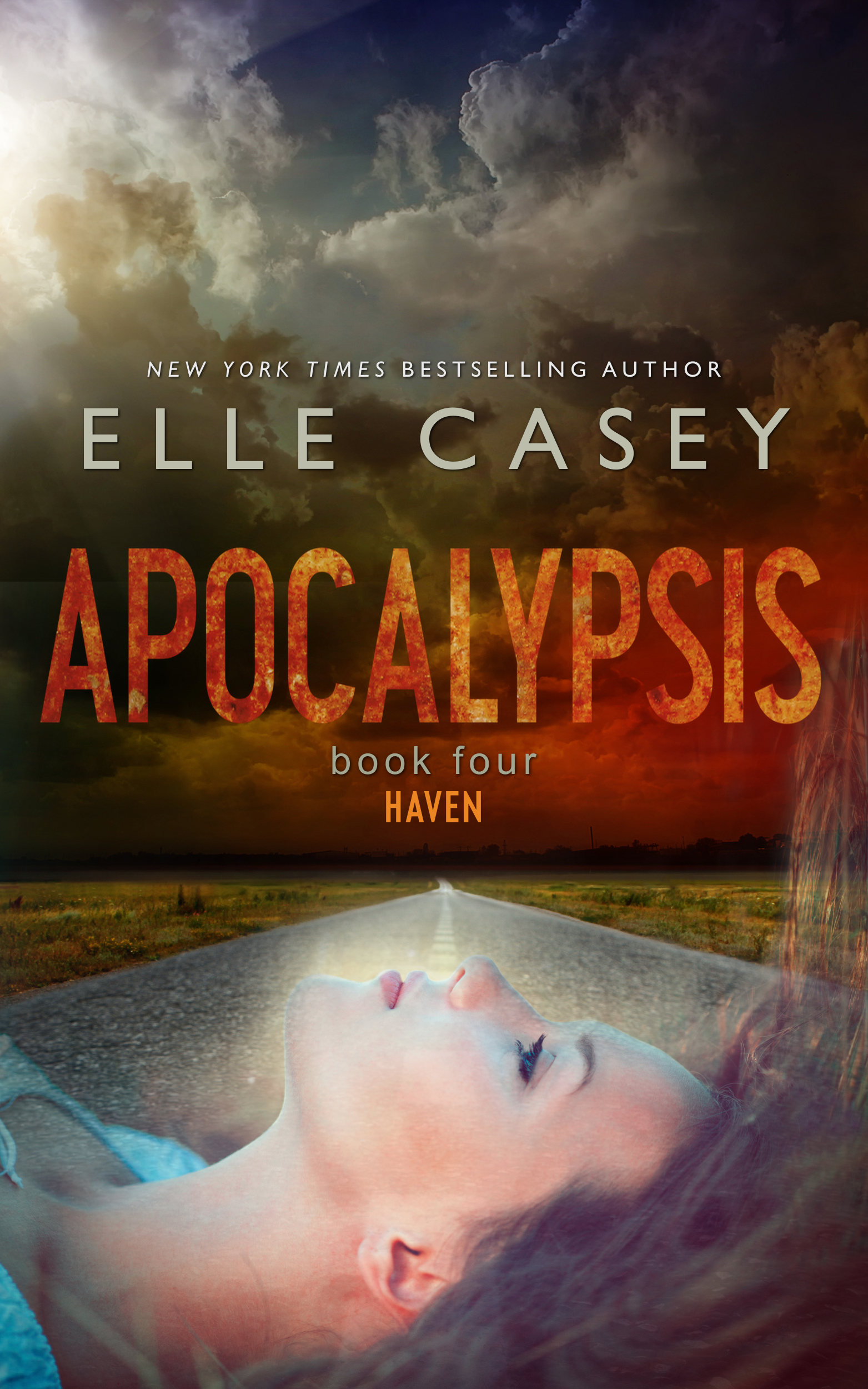 My name's Bryn Mathis. I'm seventeen years old, and I'm alive at a critical time in our world's history, unlike all the adults and babies who didn't survive the virus that almost wiped out the human race. Alliances are building, enemies are gathering, and everything's about to reach the boiling point. I'm in a race against time to get Haven ready for the final showdown, a confrontation that could very possibly destroy everything my friends and I have worked so hard to create. People I trusted have betrayed me. People who I thought were my enemies are not. Nothing is as it seems, and nothing will ever be the same for me, now that I've embarked on this one last adventure that could be the undoing of everything that is me.
About the Book
APOCALYPSIS SERIES READING ORDER:
Kahayatle (Apocalypsis Book 1) **Special introductory ebook price**
Warpaint (Apocalypsis Book 2)
Exodus (Apocalypsis Book 3)
Haven (Apocalypsis Book 4)
This series is dedicated to the amazing, wonderful Native Americans who populate our nation, continuing their traditions and reminding the rest of us that sometimes, progress isn't always the best thing for our people. I invite you to learn more about the Miccosukee tribe, their history, culture, and lifestyle here.
HERE'S WHAT READERS ARE SAYING ABOUT APOCALYPSIS, BOOK 4:
"Best Book Of The Series! I am always sad to see Elle's series come to an end. Her chillaxed writing style brings an amazingly personal depth to her characters. Haven is no exception. This book will have you angry, then laughing, then crying, and when it's over you'll leave wanting more! I gave Haven the full 5 stars it deserves! Elle, you never disappoint! Thank You!!" ~ Chris, Goodreads reviewer
"…I've already read this series more than once! And with having a ton of TBR books on my kindle (and believe me there are a lot). When I find myself rereading this series more than just one time I think it shows just how GREAT this series is!!" ~ Elizabeth, Goodreads reviewer
"The final installment to Apocalypsis took me from one extreme to the next. Elle Casey has done it again. I laughed, I cried, I wanted to scream, I held my breath, and I read non-stop from start to finish!" ~ Mandy Jamerson, Goodreads reviewer
"Don't pass this series by! Elle Casey's books are stellar! This series has elements of fear, humor, survival, and romance. The characters are wonderfully developed and you race through each book needing to know what happens. It also is very thought provoking – this terror could happen now…" ~  Penny Streby, Amazon reviewer
Don't forget to check out my inspiration for the Apocalypsis series on Pinterest!
Other Books in "Apocalypsis"