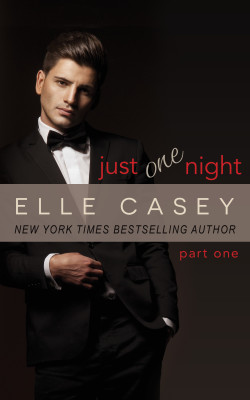 Jennifer is sexually frustrated and disillusioned with love, a very dangerous combination. Convinced there's no such thing as Prince Charming, and against her best friend's better judgment, she places a personal ad seeking a one-night stand. No strings, no commitments, no second dates. Her goal? To restore her faith in men by setting up a single night of fantasy that can never be tainted by reality. William is a busy executive, newly arrived in the United States from England. Life for him is all about minimizing complications. He doesn't have the time nor the inclination to share his life with anyone, to have obligations outside of work, or to become entangled in a relationship with an emotional basket case of a woman who's desperately seeking her Prince Charming. But he does see the value in having an attractive woman on his arm for networking purposes ...
About the Book
This ebook is Part 1 of the contemporary romance serial novel, JUST ONE NIGHT, approximately 25,000 words or 100 paper pages long. The story continues with Parts 2-6.
HERE'S WHAT READERS ARE SAYING ABOUT JUST ONE NIGHT, PART 1:
"As usual, Elle Casey delivers. Smokin hot male gets together with super cool chick and the sparks fly from the get go. Love the way the story develops and can't wait to read the next installment. I can't recommend this author enough…" ~ Amazon reviewer
"This book is like Pringles! Once you read it, you can't stop! This is seriously addicting!" ~ Ana on Goodreads
"… tightly packed with a lot of great, yummy and sexy romance. I loved it, can't wait to see where this serial goes." ~ KarlynP, Book blogger and Goodreads librarian
A note from Elle about this serial: Hello readers! I had such a great time writing this serial. Like you, I had no idea what was going to happen from one part to the next. I didn't even know how many parts there would be. It was great having all the feedback from my readers as each part was released; it definitely influenced the end result. I'll be doing another serial romance with Edward's story, JUST ONE WEEK. Click here to add it to your Goodreads shelf today!
Other Books in "Just One Night"