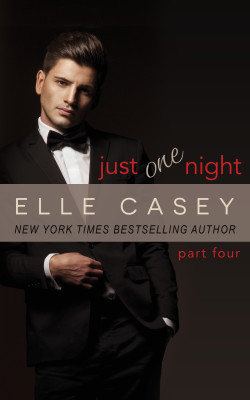 Jennifer doesn't know who to believe, but the lipstick on William's neck is just a little too red to ignore, much as he might like her to. The more she tries to make sense of the stories, the more it feels like she's repeating mistakes from her past, and that's something she wants to avoid at all costs, no matter how much it might hurt. William does what he can to juggle all the secrets, stories, and his brother's antics, but in the end it proves to be his undoing. Following Edward's advice, he takes a chance and reveals things he'd really rather keep to himself. Whether the risk and the fallout will be worth the price he must pay remains to be seen.
About the Book
This ebook is Part 4 of the serial romance novel, JUST ONE NIGHT, approximately 24,000 words or 95 paper pages long. The story continues with Parts 5-6.
HERE'S WHAT READERS ARE SAYING ABOUT JUST ONE NIGHT, PART 4:
"This is an amazing series! Leaving me rooting for William and Jennifer and hanging on every word. Cannot wait to start the next book." ~ Lauren, Amazon reviewer
"The wit, banter and the chemistry were absolutely spot on with all the characters! There were plenty of moments that left me chuckling!" ~ VEL, Goodreads reviewer
"Awesome series… I love Elle Casey and can't wait for the next one. She's one of those authors that makes you forget everything else and just enjoy the story." ~ mg17, Amazon Reviewer
A message from Elle about this serial: Hello readers! I had such a great time writing this serial. Like you, I had no idea what was going to happen from one part to the next. I didn't even know how many parts there would be. It was great having all the feedback from my readers as each part was released; it definitely influenced the end result. I'll be doing another serial romance with Edward's story, JUST ONE WEEK. Click here to add it to your Goodreads shelf today!
Other Books in "Just One Night"