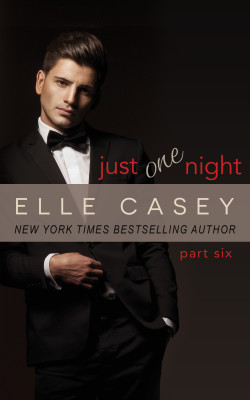 Jennifer gets the shock of a lifetime when an accident sends her to the hospital and she receives news she never expected to get. Her entire life is turned upside down, and she finds herself having to make some very hard and terrifying decisions. Life is spinning out of control, and the only time she feels like she can manage the insanity is when she's naked with William. That's not necessarily a bad thing as far as she's concerned, but it doesn't exactly solve her problems... William is reminded that it's the best laid schemes that go awry when the news that his life has changed forever makes him reconsider everything he ever imagined for himself. Ingrid is digging her talons deeper and deeper into their lives, and Edward's as off the rails as ever. The problems in Scotland continue to plague the family business, and try as he might, William cannot remain separated from the drama for long.
About the Book
This ebook is Part 6 of the serial romance novel, JUST ONE NIGHT, approximately 25,000 words or 125 paper pages long. The story concludes with this part.
HERE'S WHAT READERS ARE SAYING ABOUT JUST ONE NIGHT, PART 6:
"William and Jennifer were so cute and hot and hilarious! I literally laughed out loud while reading this series. It was a great ride and I definitely recommend it." ~ Tori, Goodreads Reviewer
"A really great series! I enjoyed every word from beginning to end. I liked that it had lots of humor along with the drama and steamy scenes. Chemistry was great and it was fast paced and didn't drag on. Would definitely read more from this author!" ~ Angelina T, Amazon Reviewer
"I loved the series and I love supporting other indie writers. I can't wait to read the next series starring bad boy Edward." ~ Amazon Reviewer
A message from Elle about this serial: Hello readers! I had such a great time writing this serial. Like you, I had no idea what was going to happen from one part to the next. I didn't even know how many parts there would be. It was great having all the feedback from my readers as each part was released; it definitely influenced the end result. I'll be doing another serial romance with Edward's story, JUST ONE WEEK. Click here to add it to your Goodreads shelf today!
Other Books in "Just One Night"