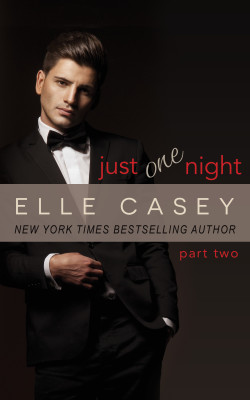 Jennifer is suffering a serious man hangover when her best friend Mia swoops in and forces her out of her apartment for a night of good old-fashioned girlfriend fun. It seems like just the ticket to help her move on and follow through with her plan for a new perspective on life and men ... until everything goes really right and then just as quickly goes really wrong. William would love to focus on his work to the exclusion of all else, but his annoying assistant and nagging calendar have other ideas. When the two of them are joined by his father (the boss) and the threat of the unleashing of his brother (the troublemaker), he has little choice but to obey their commands and attend the event that just might net them some new clients. Or, perhaps, something none of them were bargaining for.
About the Book
This ebook is Part 2 of the serial romance novel, JUST ONE NIGHT, approximately 21,000 words or 85 paper pages long. The story continues with Parts 3-6.
HERE'S WHAT READERS ARE SAYING ABOUT JUST ONE NIGHT, PART 2:
"I'm hooked and loving this story more and more. Love the dialogue between the characters and the chemistry was super hot! The story is different and a definite page-turner. Looking forward to more!!!" ~ Angelina T, Amazon Reviewer
"It is funny and sexy and hot. This British boy and American girl romance is one of the best I read lately." ~ Amazon Reviewer
"Sexy, flirty and outrageously addictive, this second part to a serial romance was even better than the first. One lovely British businessman and one brilliant stateside beauty come together once again as the drama to their ongoing relationship unfolds. I can't recommend this mini-series enough, I love Elle Casey and her writing style. If you want a quick, sexy and amusing series to get involved in then join in and grab these books." ~ Lisa Jayne, Goodreads reviewer
A message from Elle about this serial: Hello readers! I had such a great time writing this serial. Like you, I had no idea what was going to happen from one part to the next. I didn't even know how many parts there would be. It was great having all the feedback from my readers as each part was released; it definitely influenced the end result. I'll be doing another serial romance with Edward's story, JUST ONE WEEK. Click here to add it to your Goodreads shelf today!
Other Books in "Just One Night"